Blog
We had great time with those 7 years old kids! More about Jamky: http://www.devkid.com/?projects=jamky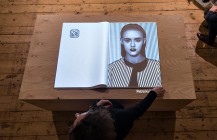 LookBook is an interactive post-digital book presenting four fashion designers from Slovakia @ IFS2016. Date: 19.3.2016 — 22.3.2016 Place: Somerset house, London.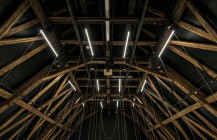 PLAIN is the new audio-visual project of Jonatán Pastirčák and Ján Šicko, in which they create an electro-acoustic spatial landscape in real time.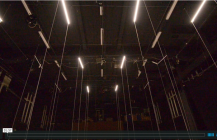 Site specific audio-visual performance @ Melos-Ethos: International Festival of Contemporary Music.
Music: Pjoni, Visals: Ján Šicko
Get ready for a new piece Light curtain. 20 x 10 meters long projection stripes are ready to go. Live performance made for Stavanger (Norway) concert hall.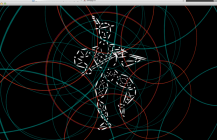 Upcoming event: 27.9.2014, 19.00 Place: DPOH Link: Event @ Facebook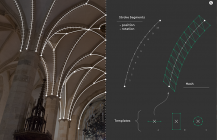 We are currenlty working on custom mapping apps for rapid modelling & mapping + interactive mesh builder based on 3d strokes.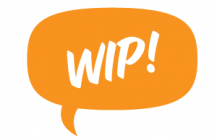 Check it out: http://devkidstudio.tumblr.com
2014.06.10 at 7.00 PM Ornaments @ SĽUK. Balkanska, Rusovce. Live visuals for music folk-jazz project.